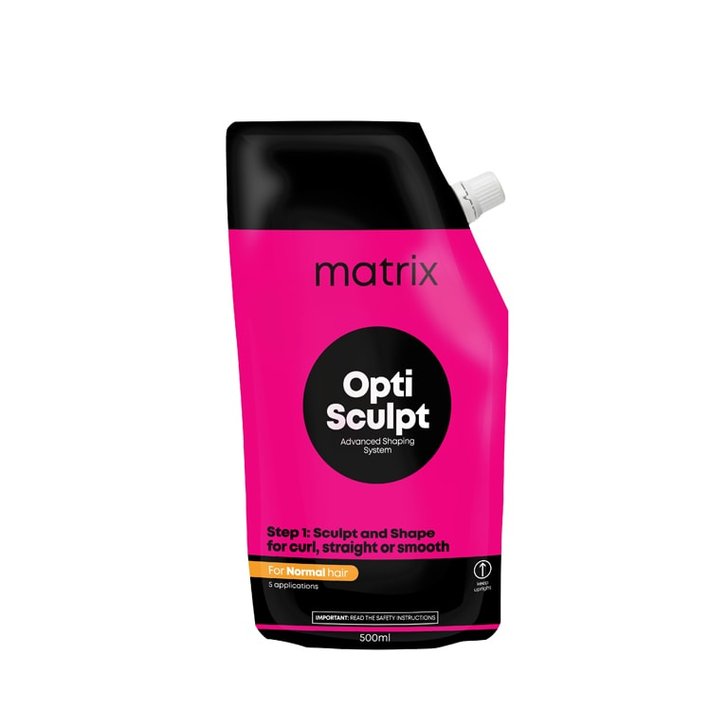 opti texture opti texture
Opti. Sculpt
Shaping hair permanently. Perfect for sensitised hair.
DETAILS
Stop spending hours straightening your hair every week. We are here with a permanent hair straightening solution that is sure to give you silky and straight hair. The Matrix Opti.Sculpt is an in-salon hair treatment product range that ushers in a new generation of permanent straightening.
BENEFITS
• This Matrix hair straightening cream is a permanent straightening product that gives a natural shaped and straight look.
• This permanent hair straightening cream has a breakthrough low-odour formula, that provides your hair with extra shine and movement in the hair.
• The Opti.Sculpt Advanced Shaping Service is a hair treatment that is enriched with Cera-Sculpt technology.
• With this hair treatment, you can care for and nourish your hair while getting your permanent hair straightening.
KEY INGREDIENTS
The Matrix hair straightening treatment is enriched with elastin and collagen. The combination of these two ingredients help soften the hair, creating a malleable foundation. Elastin and collagen for hair help strengthen hair follicles and ensure lasting moisture. It is also beneficial to use collagen for hair growth. Ceramides help to nourish and protect hair from dryness and breakage
Opti.Sculpt is available in 3 different strengths:
● Normal - for fine to medium hair
● Resistant - for thick hair, very curly hair
● Sensitised – for brittle or chemically treated hair
The permanent hair straightening treatment moulds the hair into its straightest, sleekest state without compromising on movement. Head to a salon near you to avail the Matrix Opti.Smooth treatment. This hair treatment takes 3-3.5 hours for shoulder length hair.
Related Products